Resume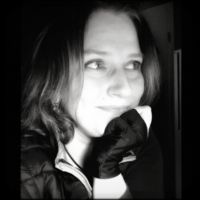 Born 1982 in Zittau
1999-2002 Management Assistant In Office Communication apprenticeship at the Hochschule Zittau/Görlitz
2002-2005 College at the Carl-August-Schramm Gymnasium
2005-2008 Bachelor of Science in Computer Science at the Hochschule Zittau/Görlitz
2010 son was born
2014 Dec started painting
2017/2018 discovered sculpting and digital painting
My name is Ramona and I am a traditional artist from Germany.

​As a child I liked to paint as many other children and the drive to paint more, and more serious came quite late compared to many artists.
​
​When I was twelve I wanted to make movies, wanted to be a special makeup artist, and almost started an aprenticeship as a film and video editor, but rejected it although I already signed it. What became my worse mistake that drove my other later decisions. ​Later I became a secretary, but didn't like it. After that I got my highschool diploma with the specialisation in Information Technology and studied Computer Science afterwards.
​
​After studying I got a job as a Software Administrator at the local University of Applied Sciences where I mostly worked with databases. Shortly after, in 2010, my son was born and over four years later, at the end of 2014, actually 2015, I took it to the first level and started to sketch and paint, and from there it went on further and further.
​​
​Back in the year 2003 I worked with 3DsMax, VueEspri and others the first time, but left it again. In 2018 slowly but sure I got back to it and also Photoshop again. I took classes at the CGMA, and went to other places to learn and to meet new friends. Heidelberg, Berlin, Paris, London, and Split in Croatia. The Industry Workshop, IAMAG, Schoolism, and the IFCC where so exciting.
​
​After a few years the medium I like are more specific although I like to work with a big variety. Primarily I love to work with oils, inks, watercolour, leaf gold metal pigment paint, but I also like to use graphite, char coal, goauche, acrylics, and others once in a while as well. I even like to sculpt with polymer clay and wanted to get into non-solvent clay, molding, and casting. I really like to experiment.